Khmer Music Android app allows users listen to music via online or offline play on their phone with internet connection or without. It is fully functional music player app, This is a clean java code and you can open with latest android studio version. If you are happy with functionality and design of the app then you do not need to modify any code at all. You only need to configure change your app name and config endpoint as yours.
Android Features
Android version 5 up
Show playing in lock screen
Next or Previous Music in lock screen
Play or Pause in lock screen
Streaming or Offline
Beautiful lock screen with artist, poster and duration
Listing Artist Screen
Listing Music Screen
Search Screen
More Screen
Downloaded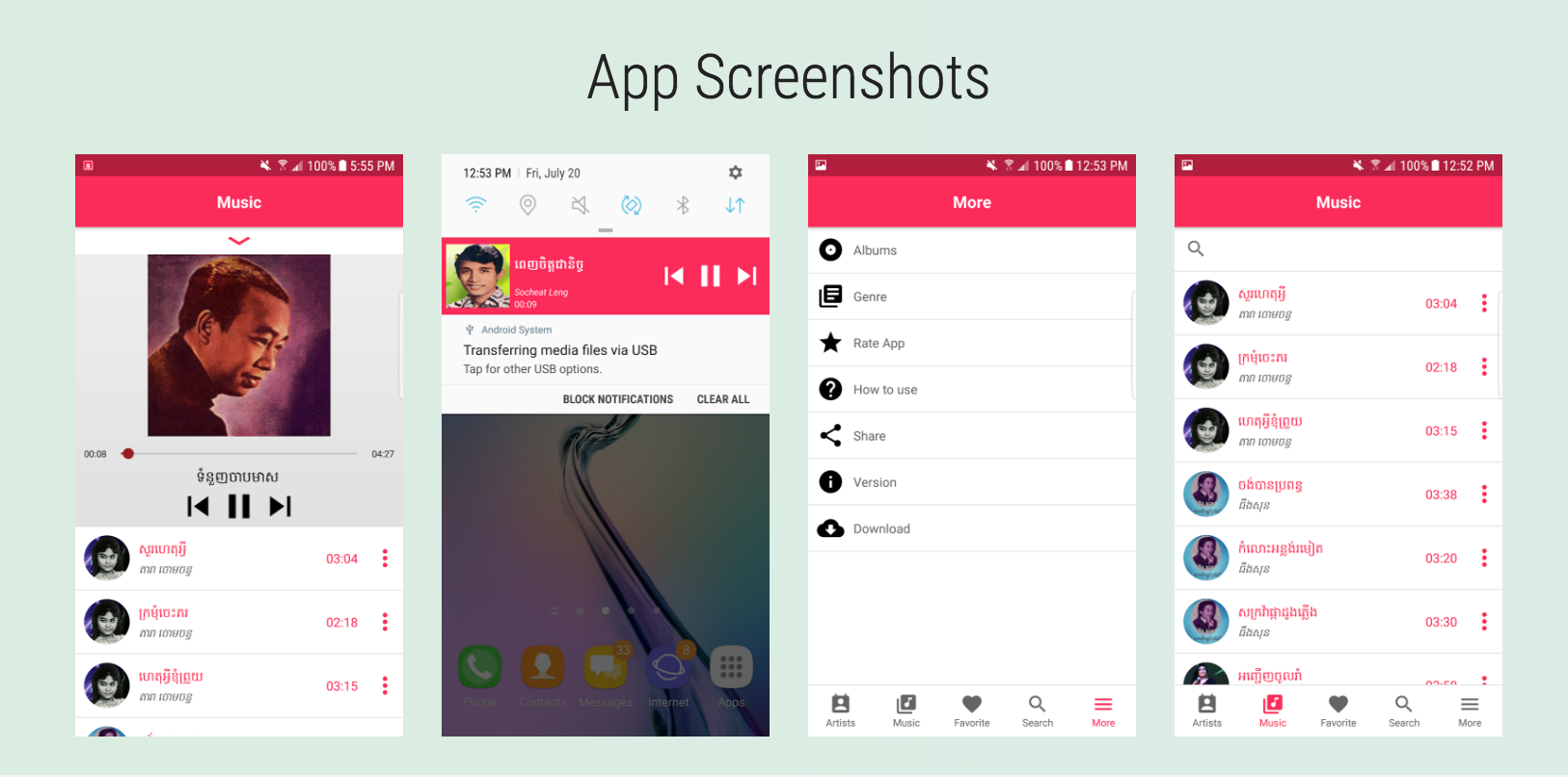 Laravel Backend Management
Artists
Music
Albums
Genres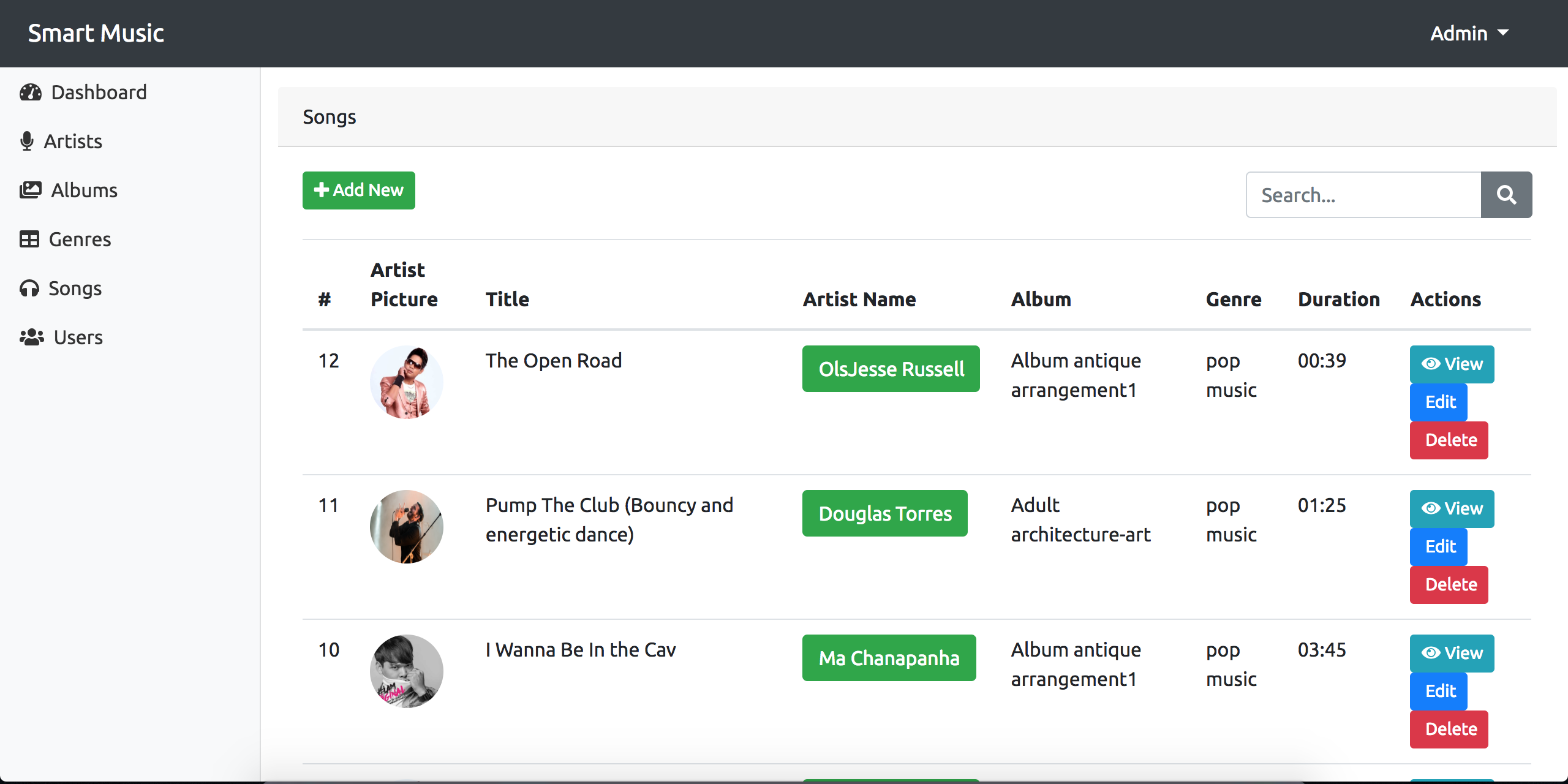 Before you buy this item we would like to recommend you go to read some information on website https://cloudinary.com because I use this api for upload image and audio files for free account
If you have any idea to suggest update for next version please email me: lyheang.ibell@gmail.com
Thank you so much! Have a great day!